Meet Chameleon
Chameleon is a distinctly unique musical entity on the Tri-State music scene. They are a six piece band that like the adaptable Chameleon can switch between Motown, Classic Soul, Rock, Funk, and Jazz along with today's Pop / Dance Billboard Chart Toppers. The group has effortlessly put together a smooth, lush, rich vocal sound accompanied by energetic and powerful rhythms complete with melodies that are intriguing to the ears of any music "Young or Old". Supremely soulful vocals and a whole lot of passion are the "Words of the Day" for this group, this allows them to create a party with a whole lot passion whenever they appear. Their attention to detail and overall tightness shines through in every song that they perform. This lethal musical combination has made them the "can't miss act on the local club scene. Variety is the hallmark of this seasoned group of musicians. They are the ideal band for any occasion: Conventions, Weddings, Private Celebration's, club dates, festivals and any gathering which would demand the finest music and musicians available.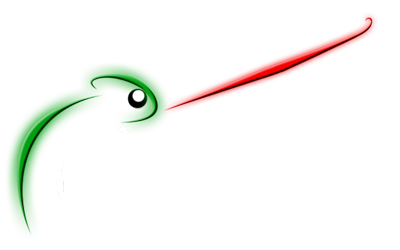 Chameleon is by no means a newcomer to the local music scene. Cumulatively the combined years of the band's musicality encompasses some 100 years. The core rhythm section has been together for over 25 years and has an extensive body of work behind them. Experienced in the band covers an expansive range of music. While holding down their own original sound, the band plays music by the greats past, present and future, Chameleon prides itself on its high level of musicianship, creativity, soloing ability, professionalism!
Their high energy eclectic sound will simultaneously move your feet and enthrall your musical senses. The heart of Chameleon is it's Rhythm Section comprised of Bass, Guitar, Keyboards and Percussionist. The Soul of Chameleon are the 2 Female vocalists who when they add their human voice the result is a masterful interpretation of all the music that the band covers. Add to this mix a horn section second to none which allows Chameleon to adapt from being a 6 piece band to a 8 piece "Orchestra".
When you experience the Chameleon difference you will have not only have heard some of the finest music being performed today at a high level but you will have been thoroughly entertained. A musical entity that can grow from 6 pieces to 8, excellent musicianship, professional vocalists, original interpretation of the music, what more could you ask for.
"You may Enter a Chameleon performance as a Stranger but you will leave as a Friend". This group has created a unique sound that can instantly connect with any audience, accordingly the musical repertoire that the band present includes something for everyone.
If you are interested in booking Chameleon, we encourage you to do so.
OUR GOALS AND ASPIRATIONS
Welcome to the world of "CHAMELEON"!
"TRI STATE AREA'S HOTTEST PARTY BAND!!!!"
We are striving to become more of a household name beyond the PA, DE, NJ (Tri State area). Our goal is to become a National Act!
We have the ability to play a Cocktail Hour/Dinner set, hard hitting, electrifying, Funk set or even an easy listening Jazz set full of instrumentals and Jazz classics. This diversity in music explains why we are "CHAMELEON".
We have recently performed at venues such as:
PARX CASINO
WEDDINGS
PRIVATE PARTIES
CORPORATE PARTIES
SPRINGFIELD COUNTRY CLUB (TAVOLAS) HARTEFELD COUNTRY CLUB AND MANY MORE
FESTIVALS: MEDIA JAZZ FESTIVAL, WILDWOOD SEAFOOD FESTIVAL, WILDWOOD MUSIC FESTIVAL, CAPE MAY ZOO FAMILY DAY, AND THE SALEM JAZZ FESTIVAL.
We are aspiring to play more festivals, casinos and larger venues in and around the Tri State Area. We believe given the talent, within the band, diversity in music and dreams to achieve "higher goals" we can obtain and meet the challenge.
We hope you will seek our services to meet any and all of your entertainment needs.
Thank you in advance,
"CHAMELEON"